Water system design 水系统设计
Greenspace Ltd provided a winning concept design and then SD packed for the specialised sports and overall planting for the development of Dishui Lake under the overall landscape masterplan redevelopment by DLC.  This included a unique swimming, trail, triathlon experience brining new function and sports to the area. We also developed a salt and wind tolerant planting pallet which should enable the area to have its own unique identity while being easy to maintain with maximum growth potential.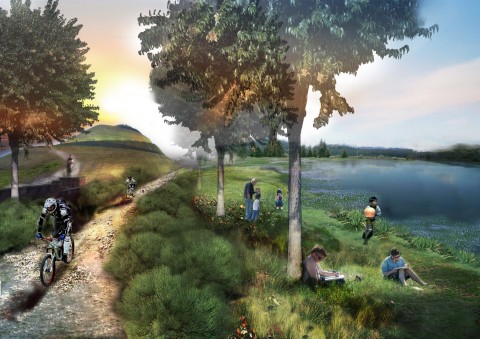 Located at the far east of Pudong, the project is faced with many site challenges like strong wind, enormous road scales, high salinity in soil and high water table.
我们同地茂景观合作设计了滴水湖的景观规划项目。项目位于浦东的东面,项目设计面临了很多的挑战,比如强风,土壤盐碱性及较高的地下水位。